National Libraries Day... the results!
For National Libraries Day 2013 Celebrate My Library embarked on a 'London Orbirail' of libraries spanning the route of the newly extended london over rail. The aim: to join in with each libraries National Libraries Day activity and generally discover why people in each library love it so much… simple right? Well almost… We started at Clapham after a tour from manager Andrew...
Southwark Poetry Festival
Southwark Libraries is currently in the mist of Rhyme and Reason 4 – a packed 16 days of activities for poetry enthusiasts, whether just interested, a novice or accomplished published poet (or somewhere in between). Now in it's forth year (explaining the '4' in it's name) with activities ranging from Poetry Slams to Family Poetry and readings from Simon Armitage are all taking place at Canada...
Now avaliable....
The books created from our fabulous children's workshops can now be bought online and delivered straight to your door! Get you hands on The Messy Book Mystery, The Jungle in the Library, The Treasure in the Library and The Hungry Ghost all here! Available for online full preview and purchase.
Celebrate My Library on Startacus
The lovely people at Startacus have featured Celebrate My Library on their 'inspiring stuff' today… Check it out here! Thanks Guys!
National Libraries Day 2013
With National Libraries Day now just 3 days away we can't wait to do our 'London Orbirail' of Libraries. Following the new London overground rail route anti-clockwise, starting from Clapham Junction, we plan to visit 10 libraries on the rail network – all within in one day. Phew. Taking part in the libraries brilliant National Libraries Day activities as we go, we will be blogging,...
The Messy Book Mystery
Our spookiest book yet featuring not only a ghost, but a vampire, a detective and a scary scream face lurking in the computer room, is nearly back from the printers. With brilliant illustrations from Peter Rhodes, check out more of his work here), we will be delighted to present this back to Ealing Road Library, Brent so all the children from Class 4N, Barham Primary School can come back and see...
National Libraries Day
As National Libraries Day is fast approaching (actually running for a week from 2nd -  9th February) and there are hundreds of events up and down the country going on all in aid of celebrating our libraries. Celebrate My Libraries will be doing a (soon to be announced) event but in the mean time here are our top events… On 6th February School Libraries across the country are all contributing to...
The Hungry Ghost
The 3rd book from our Children's workshops, this time hosted by Brighton's Jubilee Library and with the story written by Year 3 from St Bartholomew's School, is now off to print. We can't wait to see Lily, Kevin, Mr Ghosty and not forgetting the fat family (running as fast as their little legs will carry them) in print. Illustrated by May Van Millingen, whose work you can see more of here, they...
It was a dark wintery night...
It was a dark wintery night but the library gave a warming welcoming glow to all who visited. With carol singers lit only by torchlight singing merrily outside, Christmas was in the air…  This may sounds like an opening from one of our Children's writing workshops but it was in fact the late night Christmas opening of Bookham library last Thursday (13th December). Celebrate My Library was...
A double sneak peak...
Very soon Bookham Library, Surrey, will have two new books to add to its catalogue… The Jungle in the Library and The Treasure in the Library, written by local year 3 children from The Dawnay School, in Quiver class and Monkey Puzzle class. Featured in a previous post and based around a curious little door in the corner of the library the classes came up with two fantastic stories, and with...
New in from our workshop in Brighton...
On Tuesday Celebrate My Library was joined by Year 3 from St Bartholomew's School in Brighton and Peter Rhodes, one of our fab illustrators, at the Jubilee Library, right in the city centre. Using the fantastic ceramic wall, designed and made by Kate Malone, as inspiration the class was brimming with ideas for our writing workshop. Starting with a little house on a hill and a ghost, the...
A spooky after-dark story from our second...
With Halloween only just behind us we used Ealing Road library at night, when everybody has gone home, as inspiration for our second workshop. With class 4N from Barham Primary School as our fantastic writers we hoped for some ghoulish goings-on and spooky stories to emerge… and we were not disappointed! This time illustrated by the brilliant Pete Rhodes (see his work here) we were out to solve...
Another little taster...
A smelly teenager using the Library for a school project and ending up battling an evil lab coat wearing zebra called bob(?!)… it can only be the second teaser from the fantastic worksop run at Bookham Library, this time with Quiver Class.  'Steve the smelly teenager ambled into the library, ready to start his school project on the mysterious little door that stood in the fireplace.  He...
A taster of our first Children's workshop...
A Gorilla suit, Harry the dragon, Bob the evil lab coat wearing Zebra and a stinky smelly teenager are just some of the fantastic characters dreamt up by Year 3 classes Monkey Puzzle and Quiver from the Dawnay School on their trip to Bookham Library, Surrey last week. Taking part in our first ever Childrens writing workshop we were so excited by their enthusiasm, imagination and hard work. So...
Smokey the Cat at Towcester Library!
If you follow me on Twitter (@hilarychitty) you will know that Sunday was a big day for me. Really big. Really really big… It was the day that Smokey the Loud Purring Cat came to Towcester Library. Victoria and I stocked up on car snacks, hopped in my rusty Clio and hit the M1 to make the long trip up to Northampton. We arrived at the sweet town of Towcester a few hours later, and immediately...
Mobile Libraries around the world!
How many books can you get on the back of a donkey? As serious question if you are Luis Soriano of the Magdelena River region of Colunmbia and run the library from the saddles of two donkeys. This is not something uncommon looking at the explorations of writers from the blog Polis, and with so many mobile libraries of all shapes and sizes (including a nifty camel one in Kenya) documented it...
A library gallery
A photography exhibition with works by Bailey, Cowan and Linchfield… it's a show in London or New York right? Well thanks to professional photographer Richard Dawkins these works were on show in the market town of Salibsury, in the gallery space belonging to the library.  Salisbury library gallery space regularly holds brilliant exhibitions by local artists, something Salisbury and the...
aMAZEme
Ok so this isn't strictly about libraries. But it is about books – and a hell of a lot of them. I stumbled across 'aMAZEme' while perusing the Southbank the other day and was delighted! Created by Marcos Saboya and Gualter Pupo, and currently being displayed in the Clore Ballroom in the Southbank Centre, London, thousands of books make up a towering, twisting maze.  The installation was visually...
Round the world in 6 easy-reading steps
Nicely timed to coincide with the summer holidays (and handily linked to our very own summer holiday project of mapping library books travels) the South West Reading Passport is a super scheme to make the globe that little bit smaller in 6 reading steps. Choose a book either set in or written by an author from each continent, plus one more of your choice, and use the reading passport to review and...
Clapham Library Visit
Last week I paid a visit to the brand new library in Clapham, South West London. After reading much about the long awaited building I was excited about seeing the Guggenheim inspired space for myself – and I wasn't disappointed. The top of the crazy white building is visible long before you reach the library, seemingly dominating the high street, and I think it's great for a library to be given...
Guest Blog Post...
Good Morning! Make sure you have a look at the lovely Voices for Library's blog today as we have written a guest post explaining a little bit about the origin of the project, and our vision for it's future. http://www.voicesforthelibrary.org.uk/wordpress/?p=2579 Remember to keep track of your holiday books for our library books around the world map!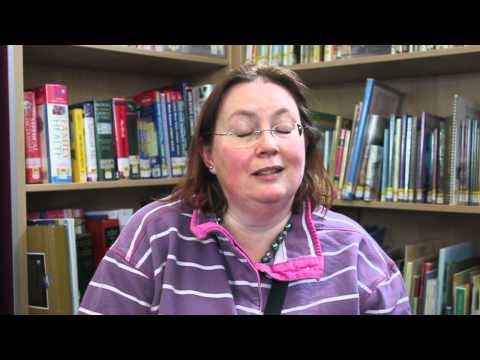 Coming soon...
This is a sneak preview of addition one of Celebrate My Library Newspaper. Still needs a few tweaks but it will hopefully be ready to send out very soon…
What we have got from you so far...
We have had brilliant responses so far on why you love your libraries. These are just some of the feedback book from Councils up and down the country…
Mumbai Library
To prove loving libraries is evident across the globe here is a snapshot of the fantastic Mumbai Public Library we visited during out working/traveling trip to India last summer. The ancient filing systems and stacks upon stacks of papers alongside beautiful colonial marble statues was a refreshing bit of peace and quiet, something a rarity is such a busy place like Mumbai. If you are...
Introducing...
We thought it was time to introduce ourselves properly… especially now Victoria has joined the Celebrate My Library project. We are Hilary and Victoria, two recent graphic design graduates who love our libraries and want everyone else to love them too. We tweet, blog and hold event to find out why you love your library and from this want to encourage more people to get involved and...
We love our library as it's a community based hub where everyone can meet, exchange ideas and thoughts about books, projects, holidays – for young and old. Kids loved the story time when they were young and now enjoy the reading challenges in the summer. Its good to get information on all kinds of different topics and good to be able to reserve books online and pick them up when they are in your...
I am a life long user of libraries and they have always been important places to me, opening up a world of imagination and knowledge for free. Although I do buy lots of books, I still borrow two or three books from the library every month – fiction and non fiction, such as biographies or cookery books. Before I had children I also worked for 9 years in a variety of libraries, most recently as a...
I'm a life long user – over 50 years. I love the books and sometimes the other resources are useful, like if you're doing some research then its great to have the reference points. I have used CD's and tapes and language courses, and I tend to come in every two weeks, depending on how quick I read the books! The kids sessions are wonderful. I've just retired from teaching little ones, and to have...
Why do children love their libraries?
I like libraries because I sometimes get bored of the books on my bookshelf so I come to the library and there are loads of really interesting books to enjoy! I love going to the library because I love to read so I can experience new authors, and types of books too. For free! When I cant afford to buy a book I can just come to the library and get the book I want. Also the staff are really friendly...
The first book I ever read by myself was when I was about 5- it was The Cat in the Hat, and I'd borrowed it from Warlingham Library. I got to the last page and realised that I'd read the whole thing, and I remember feeling such a sense of pleasure and achievement! I went to the library with my parents every 2 weeks. I only owned about 5 books and Mum and Dad had about 10 so the library...
Rhyme time at Bookham Library
These lovely letters were written by parents at Bookham Library's Monday Morning Rhyme Time… Why do you love YOUR library? Send me your love letters at celebratemylibrary@gmail.com Follow Bookham Library @BookhamLibrary
I have always been in love with libraries since a young age. I would go down to the library rather than the park. Pop in and read all the signs up on the notice boards. In our library the children's section was in its own room. I loved that if I went with my mum I could be away from the adult books and their lack of pictures. This continued on as a teenager normally going en route to...
I love my library and visit once a week. I've got 3 kids & it's a great way of us taking out a very large sum of books and finding out what we like best. If it wasn't for the library my son would not have read every single book in the captain underpants series! I use the reservation system to order books for the kids (when we find an author we like we order ever book we can)...
"Like you, my love of libraries started early. Hoping to pass that enthusiasm on to my son!" http://jolibrarianne.blogspot.com/2011/12/thank-you-letter-to-my-library.html Jo Richardson
"My favourite thing about my library is the staff are so pleasent and if you can't find a book they help you. Plus you can borrow Nintendo 3DS and xbox games" Laura, Scotland
I live in Oxfordshire (England) and visit my library roughly twice a week to borrow yet more books - fiction and non-fiction (I'm working on a couple of novels at the moment). I make great use of the library's reservation system, thereby pumping in cash! I also occasionally borrow DVDs and music CDs as well. I even recently suspended my LoveFilm account to borrow Foyle's War DVD...